Playstation 3 Shipments to be Seized in US?
European Customs began seizing incoming shipments of Playstation 3 consoles in the Netherlands as LG won an injunction against Sony in a patent case regarding Blu-Ray technology. LG had also stated that it would work toward similar measures in the US and it seems that is gaining some traction.
European customs is currently holding all shipments for a period of 10 days. Shops generally have an estimated two-three weeks of inventory so this could, in some areas, begin shortages. If it were to be extended, the PS3 could disappear from some shelves altogether.
In the US, the International Trade Commission has agreed to look into the matter. Four patents are included in complaint and they cover both the PS3 and certain Bravia televisions. LG is asking to ban sale of the devices in the US market which could provide extremely detrimental to Sony's bottom line. While this is most likely a scare tactic to get Sony to settle, their injunction win in the EU seems to have emboldened LG and seems there is some truth to their claims.
The ITC is known to take its time in getting round to things and this could see a decision in 16-18 months according to Foss Patents, who also alerted GDN to the ITC vote to look into the complaints. Thank you Florian.
According to Foss Patents:
The ITC just announced that it voted to look into both complaints in one consolidated investigation. The new investigation number is 337-TA-764. As the ITC pointed out, this is just the launch of an investigation -- not a decision on the merits of the complaints. The ITC previously also voted to investigate a Sony complaint against LG, as I reported a month ago. I haven't seen any case in which a complaint lodged by one major company against another would have been dismissed at this early stage.
The USITC will make a final determination in the investigation at the earliest practicable time. Within 45 days after institution of the investigation, the USITC will set a target date for completing the investigation. USITC remedial orders in section 337 cases are effective when issued and become final 60 days after issuance unless disapproved for policy reasons by the U.S. Trade Representative within that 60-day period.
The filings cite the following companies: Sony Corporation of Japan, New York City-based Sony Corporation of America, and Sony Electronics, Inc. of San Diego, California.
The PS3 complaint also includes Sony Computer Entertainment, Inc. ("SCE") of Japan and Sony Computer Entertainment America, LLC ("SCEA") which are already under investigation by the ITC for patent infringement.
The two companies really seem to dislike each other as they are already fighting over smartphones that Sony alleged LG is using their patented tech in.
Florian Mueller states that the EU ban is only for the Netherlands, which is the main entry point for imports to the continent and that Sony could easily slip past it in his Guardian article.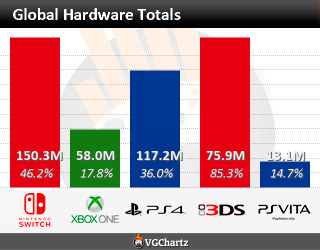 Patent solicitor Michael Coyle, of law firm Lawdit, told the BBC, "It [LG] will have to pay an astonishing amount of money if a judge rules that its patent is invalid. When a firm seeks to have goods seized they make an undertaking to pay for storage and compensation."
Then again, if it is valid, Sony would have a hefty fee to pay as VGChartz estimates 48.2 million PS3s sold to date worldwide. That would be a lot of backed up royalties to have to pay. I couldn't find any numbers of sales for the Bravia televisions. Sooner or later the companies will probably settle this with one paying the other some fairly large amount of money. Since Sony is suing LG over smartphones they might get a smaller settlement for that and end up paying LG if all the patents hold up. LG sold 7 million smartphones in 2010 and 4 million in 2009 according to Quirksmode.